For Immediate Release
Contact:
Peter Roveto
Brookline Bank
617-730-3500
BOSTON, MA (June 6, 2023) – Brookline Bank announced today that its President and CEO Darryl Fess has joined the Board of Directors of Boston Main Streets Foundation. The Foundation is a public-private partnership established by the City of Boston that has been the driving force in the revitalization of Boston's neighborhood commercial districts.
"I am honored to be part of Boston Main Streets Foundation, an organization that is vital to the economic health of the City's neighborhood commercial districts," said Fess. "Small businesses are the foundations of our communities, and the support from Boston Main Streets helps them to be successful."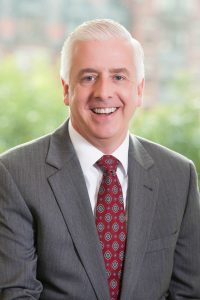 Darryl Fess – President & CEO
Brookline Bank
Boston Main Streets is a network of 20 Main Streets organizations that use a comprehensive approach to create, build and sustain healthy commercial districts. Since 1995, Boston Main Streets programs have created 1,394 new businesses and 8,176 new jobs.
"Darryl's experience at Brookline Bank supporting small businesses is a great fit for our Board," said Joel Sklar, Board Chair of Boston Main Streets Foundation. "With Darryl's participation, we will continue to help grow our neighborhood commercial districts that will build and sustain our communities."
About Brookline Bank
Brookline Bank is a subsidiary of Brookline Bancorp, Inc. (NASDAQ: BRKL), and is headquartered in Brookline, Massachusetts. A full-service financial institution, Brookline Bank provides individuals and businesses with deposit and lending services, residential mortgages and home equity lending, commercial and CRE banking, cash management and foreign exchange services, and access to investment and wealth management services. Brookline Bank has convenient locations across greater Boston and the North Shore. For more information go to brooklinebank.com. Brookline Bank is an Equal Opportunity and Equal Housing Lender. Member FDIC.
###